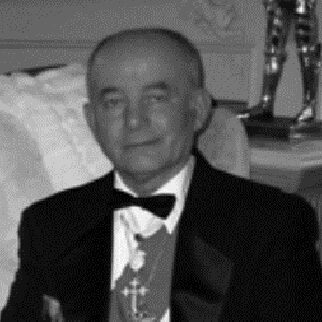 Founder – H.G. The Duke Reno
H.G. the Duke Reno DeGiorgio
Grand Prior for Canada The Noble Order Of The Swan,
G.C.O.N.C.S., G.C.O.S.J., K.St.M., K.C.S., K.S.A., M.Eng
A descendent of the Noble Family DeGiorgio from Trento, Italy, dating back to the 17th century, it is recorded that 'Doctore Salvatore Di Giorgio' became a Professor at the University of Bologna in 1650.
Noble bearers of the name include Francesco Di Giorgio (1439-1502), an engineer, architect, painter, and sculptor who also constructed parts of the Ducal Palace at Urbino.
As an Engineering Generalist with a degree in mechanical engineering, H.G. the Duke, the oldest son of the late Count Salvatore DeGiorgio, started his career as an engineer in England, having held several senior executive positions in the heavy metal and electronic industry.
H.G. the Duke is a born motivator with proven abilities in all facets of engineering, combining expertise in engineering and a high level of management and design.
The family moved to Canada in 1965, settling in the west end of Toronto. Following the family tradition, H.G. the Duke took the opportunity to expand his horizons in the trading and shipping environment. He soon became known as the number one shipper to West Africa and the Mediterranean in Toronto. H.G. the Duke also served as President/Owner of a group of companies.
During travelling to third-world countries around the globe, it became H.G. the Duke's passion that "One Should Help All Those In Need" by providing food, clean drinking water, clothing, shelter, medicine and medi­cal equipment, and comfort to all human races.
Established as Compassionate Knights of various Orders of Chivalry and Knighthood, they bonded in fellowship to guide and coordinate their philanthropic, charitable endeavors. In 1986, as the Prior St. Aden and Knight Commander of The Sovereign Order of St John of Jerusalem - Knights of Malta, H.G. the Duke founded a charitable organization, "Journey of Hope," (with two other Knights of the Order) later to be known as "Knights Without Borders." "Knights Without Borders - Journey of Hope" continues the customs, traditions, duties, and responsibilities embodied in the ancient and honored Code of Chivalry and their perpetuation and promulgation in the modern world.
As Founder and Chairman, we have realized that the philosophy behind "Knights Without Borders" has also inspired many other charitable organizations.
Entrepreneurial and driven, with 32 years of domestic and foreign trade expertise. Proven networking skills, building fruitful partnerships with hundreds of clients, and delivering multimillion-dollar bottom-line growth.
Company Management
Leadership and Team Building
Public Relations
Budget Management
Capital Raising
Sales Development
Client Outreach
Contract Negotiation
Marketing Specialist - Serena Nightshade
Serena has extensive experience in the beauty sector. Serena promotes brands through coordinated marketing campaigns and brings awareness through research and analysis data to develop sales presentations and drive profit.
Serena demonstrates her expertise in various areas such as content development, optimization advertising, and planning.
Paul O'Neill - Sales Director Europe and UK Sales 
Paul comes from a sales and marketing background. He has successfully launched many haircare, colour cosmetics, and skincare brands in the European market. He was also named one of the "Top 100 Most Influential People in Pharmacy," which he supplied to the Irish industry for three consecutive years.
Paul has worked in conjunction with celebrities and bloggers worldwide.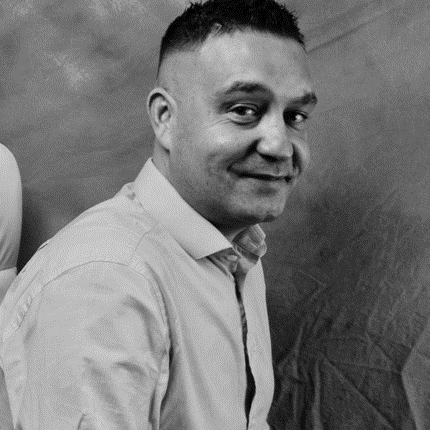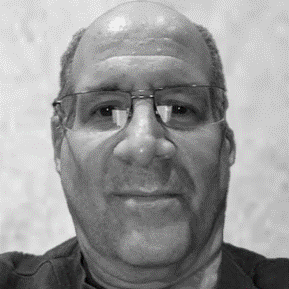 Jerry Ungar - North American Sales Representative
Within a few weeks of graduating from Hofstra University with a B.A. in Political Science, Jerry Ungar began a Master's program at NYU (a master's in Public Administration with a Specialization in Health, Services, Planning & Administration).
In addition, Jerry started volunteer work in the Pharmacy Purchasing Department at Mercy Hospital on Long Island. He became a representative at the Long Island Hospital Pharmacy buying committee.
Jerry advanced his skills and became a Purchasing Agent in the Materials Manager & Administrator department for hospitals, such as Lutheran Medical Center, St. Barnabas, and Lydia Hall Hospital. While at Lutheran and St. Barnabas, Jerry served as the Vice-Chairman of the Great New York Hospital Association's purchasing committee.
Jerry has worked independently since 2003 as a Regional Sales Manager. He specializes in medical, HBA, OTC, cosmetics, FMCG, and grocery.
Brands Manager - Rene DeGiorgio
Rene, the grandson of the founder Duke Reno DeGiorgio, specializes globally in international trade. He is an outgoing sales professional with a track record of driving increased sales. He is highly motivated with extensive customer service and sales experience.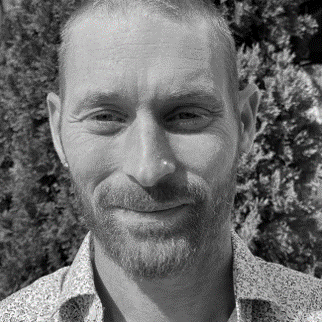 Executive Assistant - Tanee Scheifele
With 15 years of extensive customer service, Tanee is an effective team leader, maximizing sales to total capacity domestically and internationally.
Tanee identifies customer needs and delivers effective solutions. High-quality service is something she is firmly committed to providing.
Rose DeGiorgio - VP International Sales
With 30 years of extensive knowledge in the automotive field, Rose is committed to sustaining operational accuracy. She delivers results for optimal profitability.
Dealing with major automotive brands in surplus inventory, she has a proven record of progressive revenue growth internationally.